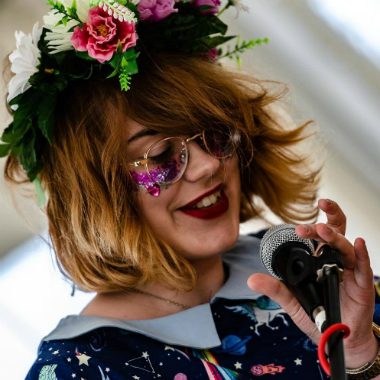 I'm Emma Winston, a PhD student and musician, studying at Goldsmiths, University of London, UK.
My research focuses on identity and expression amongst ukulele players, and in ukulele groups. My research interests include intersectional theory, subcultures, women in music, disability studies, and creativity and empowerment.
I am currently funded by the CHASE consortium, and am supervised by Keith Negus in the Music department.
I also teach, play electronic music, write, create sound art, and occasionally make things with code.
Contact me at [email protected].