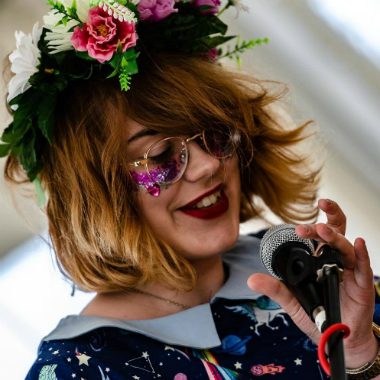 I'm Dr. Emma Winston, a researcher, lecturer, artist, musician, and listener.
I research grassroots creative practices using ethnographic methods. I have a particular interest in humanistic psychological models, and how they can be applied to understand interpersonal interactions outside of psychotherapeutic contexts.
My doctoral research (an ethnography of British ukulele players) was funded by the CHASE consortium, and supervised by Professor Keith Negus at Goldsmiths, University of London.
I also teach, play electronic music, write, and make things with code, including Twitter bots and songs. I volunteer as a crisis listener with Shout 85258.
Contact me at [email protected].