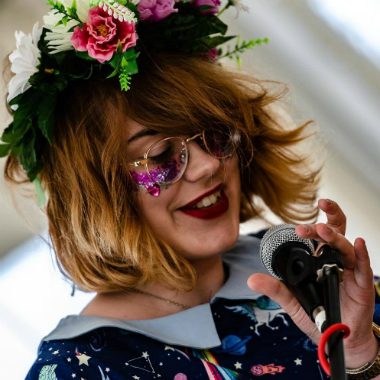 I'm Emma Winston, a PhD candidate, lecturer, artist and musician, studying at Goldsmiths, University of London, UK.
My research examines the social worlds of ukulele players, both online and off, with a particular focus on musical identity. I am particularly interested in non-professional artistic activity, and the role of the internet and social media in musical subculture, genre, and style.
I am currently funded by the CHASE consortium, and am supervised by Keith Negus in the Music department.
I also teach, play electronic music, write, and make things with code, including Twitter bots and songs.
Contact me at [email protected].